Solar Tax Incentives Don't Last Forever
The folks at USA Solar Electric aren't tax advisers, we're your friends. And friends don't let their friends end the year without one last reminder that some key federal tax laws are changing.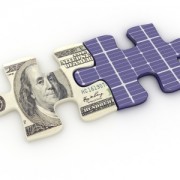 Businesses have a lot to think about at the end of the year. Capital investment decisions among the most important. Solar electric PV systems, purchased and installed before the end of the year may be eligible for a first-year 50% Bonus Depreciation. This accelerated 50% bonus expires December 31, 2013.
Companies which invest in solar energy systems may be eligible for federal income tax deductions through the Modified Accelerated Cost-Recovery System (MACRS).
The Internal Revenue Service allows commercial solar PV system owners to deduct up to 85 percent of their tax basis. This type of depreciation can be claimed over a five year period.